Becky Goodson has spent the majority of her career treating acute and chronic illnesses such as Diabetes, Obesity, HTN, Depression, etc. After a decade of working in a traditional family practice setting, Becky wanted to join a practice that focused on getting to the root causes and prevention of illness, not just managing symptoms. 
"Every member of our staff at Activated Health & Wellness brings something different to the table. We're constantly asking ourselves how we can improve our processes for our patients. As providers we value taking time each week to review cases, so our patients often get the benefit of the whole team of providers — something that is rare for an outpatient setting."
Becky's true passion lies in Obesity Medicine and Hormone Therapy. But it's a personalized approach that she believes is what sets Activated Health & Wellness apart from other practices.
"Personalized health and wellness is healthcare as it should be. It's looking at each patient as an individual with a unique background, lifestyle, genetic make up, and providing solutions and disease prevention strategies that are equally unique. It's listening to each patient's story and giving them a roadmap to better health."
When she's not treating patients, Becky is busy raising 3 wonderful, talented kiddos with her husband of 17 years (and loving every minute of it!).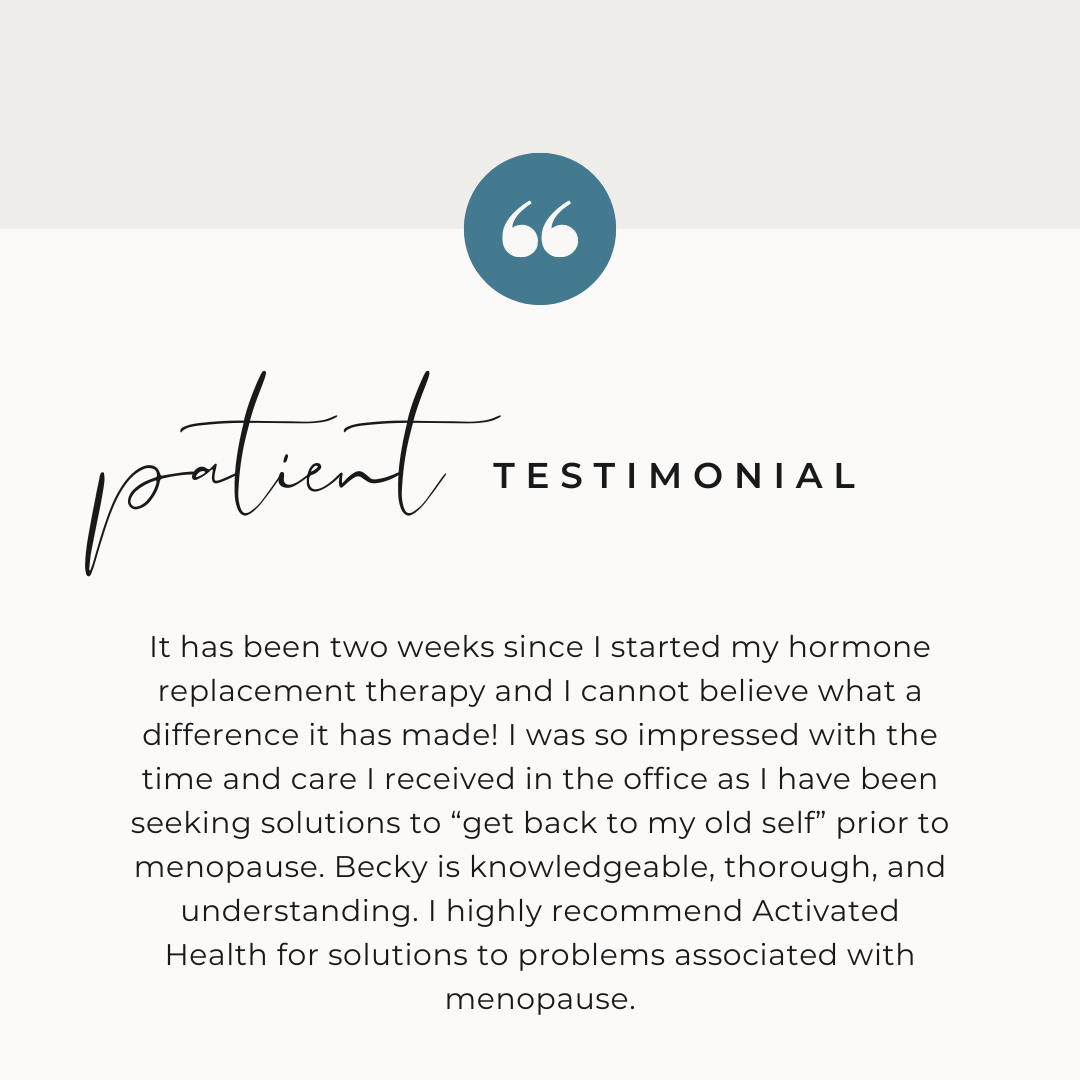 Bachelor's Science in Nursing, Kent State University

Master's Science in Nursing, Family Practice University of Arizona

Certified in Family Practice Medicine

Certified in Obesity Medicine

Certified in Bioidentical Hormone Replacement Therapy
We love our Activated Health & Wellness team and know you will too!
Each day they bring a passion for personalized patient care, coupled with experience and a desire to provide whole patient care. We encourage you to become better acquainted with each one. Our team of healthcare providers that love what we do and it shows!